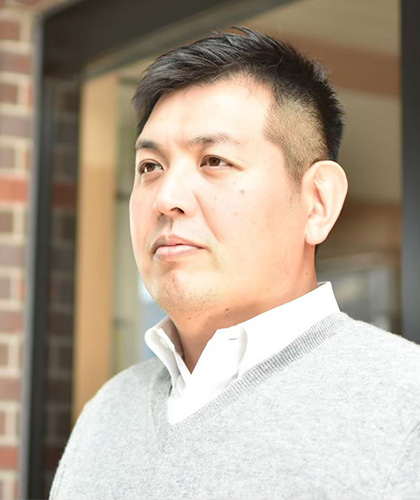 We will perform 100% skill technology at the stage called "Eye Care Co. Ltd." to play an "eye care story" loved by the user society. Since it is a one-time life that was encourage to live in this world, we will always seek the improvement of our abilities and technologies in order to have a fulfilling life, and by consolidating that power, we will realize the development of a company and a fulfulling life. As a result, leaving a footstep (story) in this world is a life story in which each and every one of us valued trust and compassion. Whether it's a masterpiece or a masterpiece.

Ooyoshikai respects individual freedom and independence,consciousness of each patients, strives to treat by recognizing physical and mental characteristics, and strives to return home life as much as possible. We will maintain and promote a good relationship with the family members, and we will strive to realize the philosophy of the Social Welfare Law by allowing patients, families and facilities to closely connect with each other.

1.We will always tsrive to improve our abilities and skills, and strive to provide the best service.
2.We respect the living consiousness of each patients and create a warm and homely environment.
3.We will deepen the interactin with the patients and families and create a bright working environment that values trust and compassion.
4.We understand the purpose of social welfare activities and create facilities that are useful to local people.

Campbell Home Facility, Service Division Tanaka, Life Counselor
Joined company in April 2011, Iwatsuki Commercial High School, Commercial Department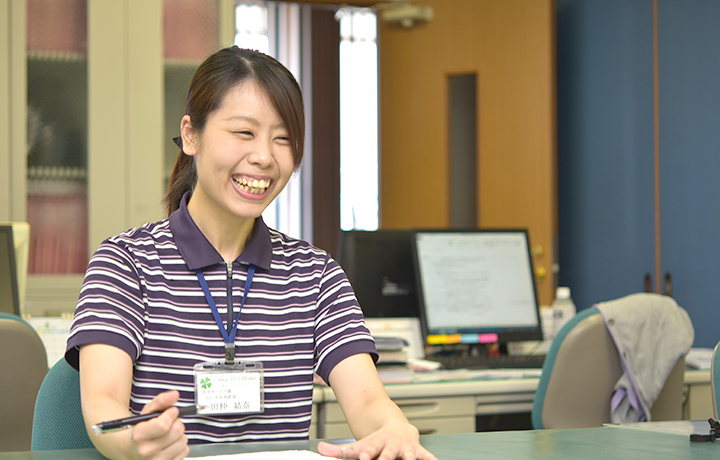 What made you decide to join the company?

"There was Campbell Home at the intership destination of the high school I attended. When I was looking for a job, a teacher who consulted my career and a friend who actually went to Campbell Home for an intership recommended me I visited the facility. At the scene, seniors who are the same age as me, with a lively look and caring for patients are very attractive, and that time, I remember clearly I strongly thought that "I want to work at Campbell Home!"

Tell us about the charm of Ooyoshikai/Eye Care!

"After all, it is an environment where it is easy to work. For inexperienced staff, the seniors will be close to you until you understand, and will guide you patiently and politely. Eventually, you will be able to see the smiles of the patients and you will be able to directly say "Thank you". And by communicating the joy to your juniors, you will improve your skills. There are also exchanges and joint trainings with Eye Care, and I find it attractive to be able to feel many things from various angles and utilize them in my work."

What do you want to challenge?

"At the time of joining the company, I was assigned a job experience of a care worker on-site, and now I am experienced in coordinating work such as coordination with family members, and consulation on moving in. In the future, I would like to aim to acquire the "care support specialist" qualification in order to futher expand my range of work. I will find it in my daily work, improve my skilss and in the future, qualify as a "care support specialist", I would like to carry out business that takes advantage of.